For a hunting venture, you need to be well prepared. There are so many accessories that can make your hunting expedition enjoyable as well as successful. You can't go too far without having these items.
Common hunting accessories are those items that you will need for hunting big as well as small game animals. Some of these are traditional items like decoys while others are advances such as optic gears and tracking systems. By using these accessories you can stay on hunting grounds for a long time. For example, if you dont take a water bottle in your hunting bag, you will not be able to walk for more than one hour.
That's why choosing the right gear for the right purpose is a key factor throughout the hunting adventure.
Let's have a look at these must-have items!
When it comes to hunting or camping, you can't go without water for more than 2 to 3 hours. While packing your hunting bag, this water bottle must have an item. I always love this product for one reason. It is made up of toxin-free material. Moreover, its mouth is wide to insert ice and keeps the water cool for more than 4 hours. It is easy to carry, easy to drink and a stylish product. Keep it full all the time wherever you find water to refill it. It can fit in your hunting outfit pocket easily.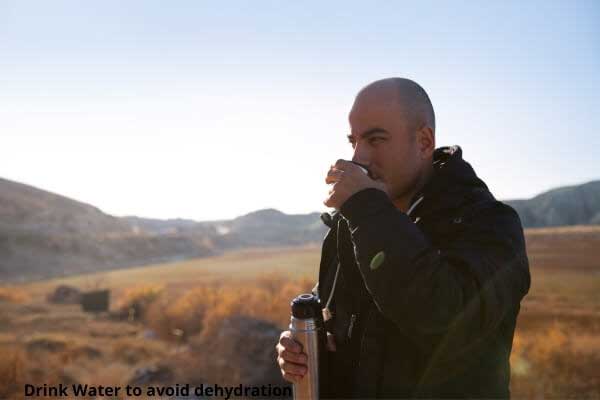 Mostly hunting grounds are far from road access. Hunters have to walk miles to reach there. For this, they carry their accessories in bags. While purchasing hunting bags consider their color and waterproof feature. This ALPS Outdoor Hunting bag is my loyal companion throughout hunting trips. 
It is a waterproof bag with utility pockets in which I tend to keep water bottles. Its camo pattern is good to hide you from animals. In its front storage pockets, I tend to keep optic gears and first aid box. I can't think of going ahead in hunting without this bag.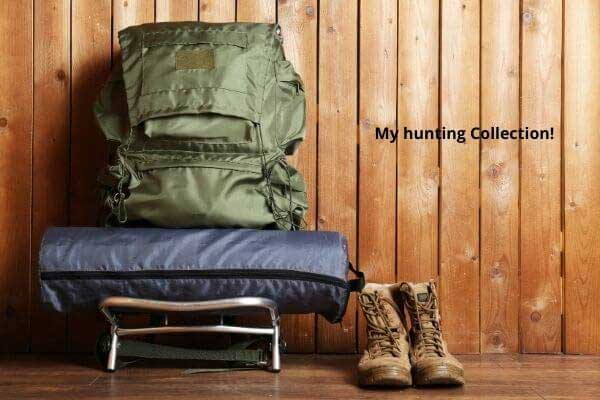 While hunting by boat, never rely on ordinary backpacks. Hunting boats are lightweight and can overturn easily. All of your hunting accessories will dip in water and get wet if you won't protect them in Marchway Floating waterproof bag. This bag is made up of tear-proof material tarpaulin. Its closer system is watertight. It has a removable shoulder strap for crossbody or shoulder carrying.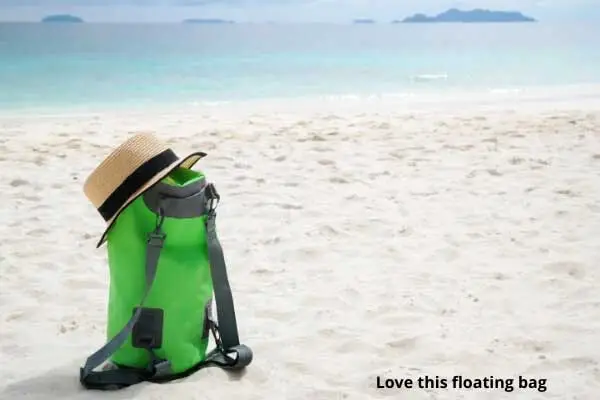 Dress up properly is necessary to hunt safely. You should always keep one extra pair of pants or shirt with you in your hunting bag whether you are staying on hunting ground or not. While choosing a dress for hunting, consider its color feature. The best color for a hunting dress in camo. It would help to make you invisible in the strong eyes of animals.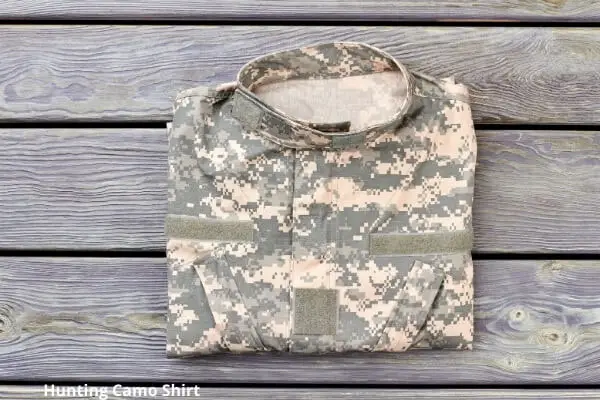 This Upgrade hunting cloth is a perfect fit for hunters as it comes with a hood, jacket, and pant. The Hood can detach if you don't need it easily through the zipper. Its pattern-like design is realistic as it resembles natural vegetation. What I like the best are its 10 pockets. It is suitable for hiking, shooting army, paintball, fishing, and off-road construction work.
The visibility of hunters is an important factor. If they put on a prominent color headgear, they are likely to locate from a distance. That's why I would recommend this Flexfit Omnimesh Cap. It is made up of 99% polyester and 1% Spandex. It will keep your head safe from sunlight as well as dust. 
Moreover, it will make you visible in human eyes But invisible in animal eyes,  Blazing colors like orange are not easily seen by deer and other mammals.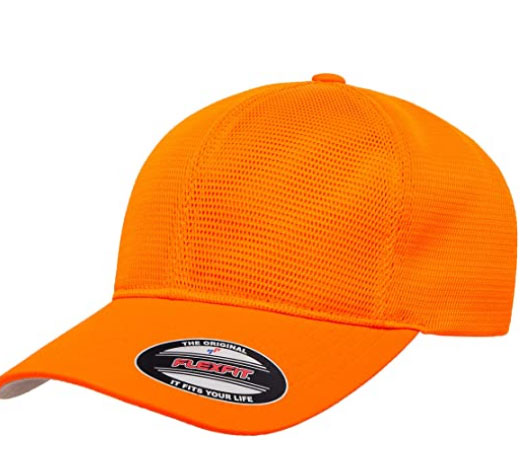 If your dress is camo your gloves should also be of camo color. Wearing gloves will protect your fingers while using firearms and knives. But it depends mainly on the weather.  This SPIKA camouflage hunting glove is a good addition to your hunting collection. Don't worry, if you are a touch screen user, this set of gloves is compatible with it. It is the best item for winter as it has a wrist strap to ensure 100 % protection and warmth.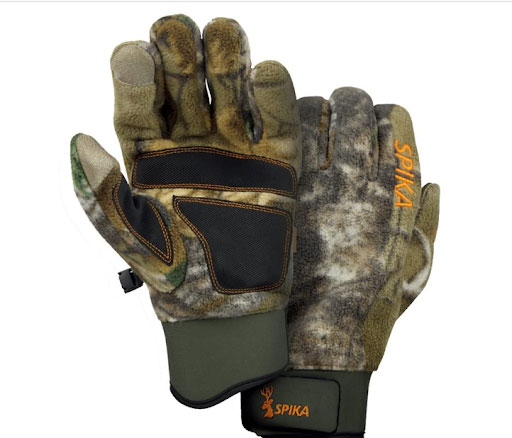 Whether you are going on a hunting trip at daylight or nighttime, it is essential to bring a torch with you. Maybe you have to stay a night or more on the hunting ground. May be due to unexpected rain, you come across low visibility. This 1000LM LED Tactical Flashlight with 5 working modes is a perfect fit for your hunting trip. It has a long-range beam of 660ft. With its handheld and zooming feature, it is easy to take anywhere. The good news is that it is waterproof. YOu can use it during rainfall or while hunting from a boat.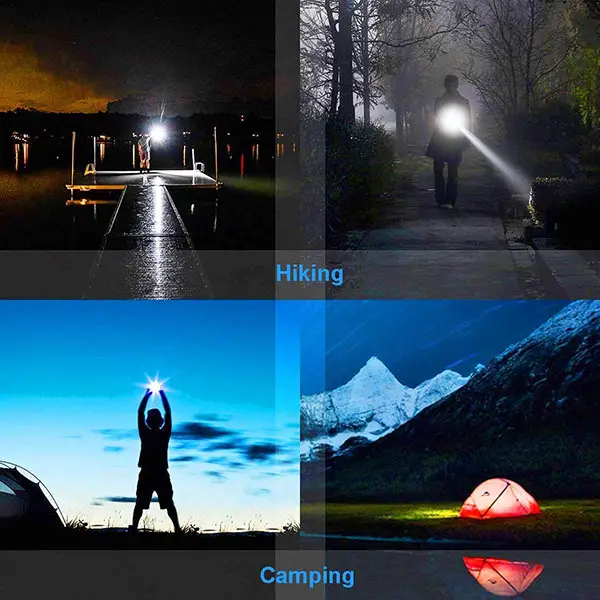 For professional hunters, handheld torches are trouble. They have to position the firearm and while handling the torch they can't do it well. So, they prefer headlamps especially when they are on wet hunting spots. This OLIDEAR LED headlamp is good for outdoor hunting, camping and hiking. It has a powerful T6 LED spotlight that can operate in two different modes. It is made up of waterproof material that is highly resistant to adverse weather conditions. It can throw a light beam across 2600 ft and its height is adjustable.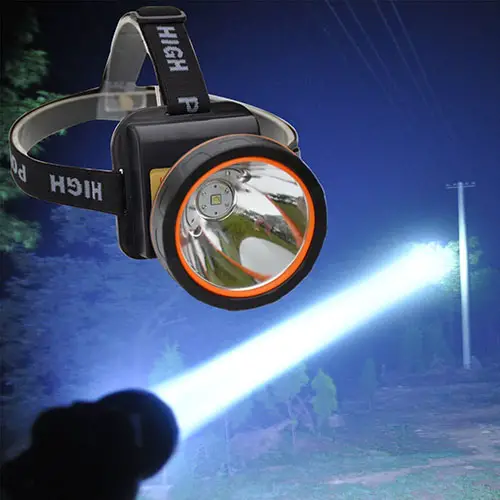 Your selection of shoes is important to walk comfortably on the hunting ground. Boots should be light, easy to wear and protective from snakebite if you are planning to hunt in muddy or wet areas. This HISEA Apollo Basic hunting shoe is the best choice. 
The camo color of the boots will match your hunting dress. It will enhance your stylish look. It has a rubber sole. Its tiny vertical fiber ensures airflow throughout the inner surface. It is available in different sizes. SO, it is recommended to check the size chart first and then place an order.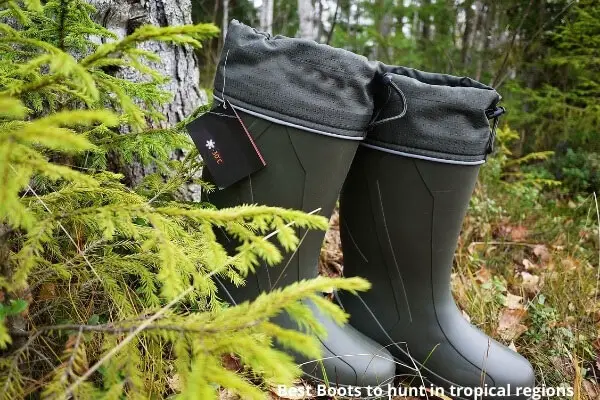 11. Best Hunting GPS Tracking Device
If you are planning to explore safari or other vast hunting areas, you must have a tracking device with you. For this Garmin a Handheld tracker is the best choice. It is a handheld device that you can easily keep in your pocket. It has the feature of navigation maps and it can get connected to GPS satellite systems if you want. It has micro SD cards. If you are off-grid, it will keep you connected to your friends. Its color display and long battery life is an additional feature.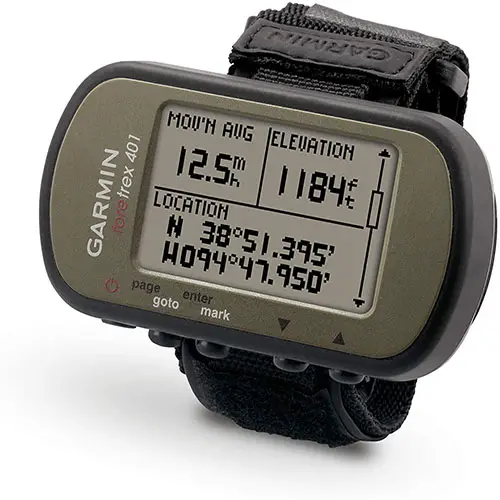 Modern hunters are internet addictives. Mostly hunting grounds are away from the population. So, the accessibility of the mobile tower is rare. If you purchase the global internet package and an Isat Satellite phone kit, you can connect to the internet anywhere around the world. This kit will catch the signals from Satellite and make you able to use the internet from a mobile phone. If you don't have a mobile, you can send SMS through this phone kit. This kit comes with a charger and SIM card. You need to call the global satellite companies to activate the connection.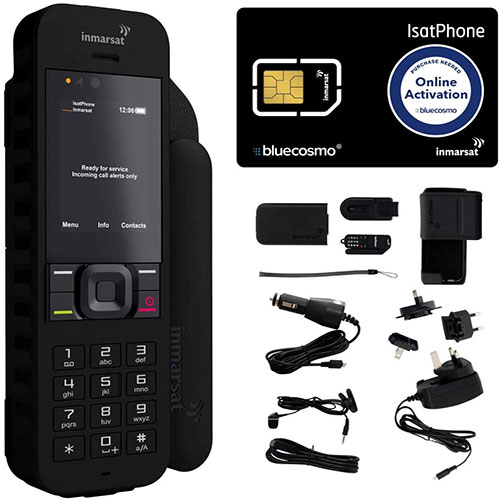 Waterfowl hunting is a common trend in the US. Hunters have to reach hunting grounds most of the time using boats. If they ride on a hunting boat without wearing a life jacket, they are not safe. One more thing, the color of this jacket must be visible from far off distance. This Mustang Orange color life jacket is the best fit for your hunting journey from the boat. It is made up of light material that will keep you afloat. It is available in different chest sizes. It will do the work of both life jackets and vests for hunters.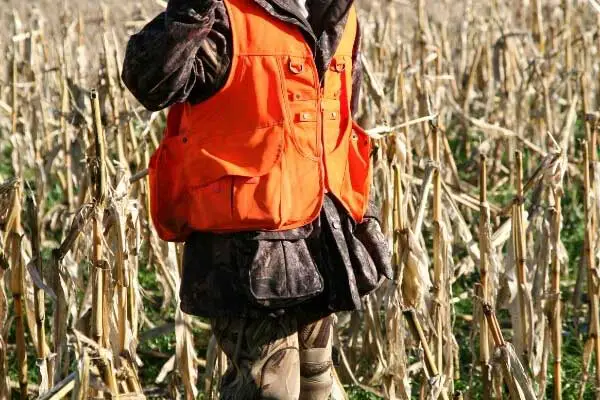 When it comes to hunting in open fields with great exposure to sunlight, eye care is necessary. For these hunters should always take WOOLIKE Polarized sports glasses with them. These sunglasses are designed to block harmful UVA & UVB rays. These UV glasses are good to cut down glare as well as remove scattered light. The frames of these glasses are able to withstand pressure. So, you can wear it while walking and running both. What I like the best about this product is the lifetime breakage warranty of the frame and 30 Days money-back guarantee.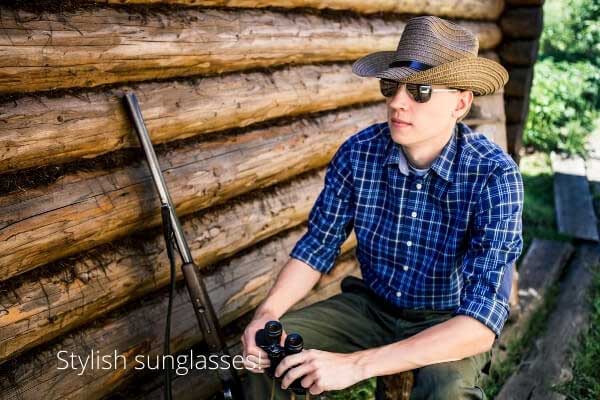 For every outdoor sport, safety is the main concern. Whether you are camping, hiking, cycling, or hunting, you should take this Coleman All-purpose Mini First Aid Kit with you. While bowstringing or dealing with firearms, you may have cuts, bleed or bruise anywhere on arms or feet. If you have proper safety gear like this first aid kit you can stop bleeding from any part of your body. This kit includes latex, free bandages, ointment, and antiseptic wipes. It is easy to carry anywhere because of its small size and lightweight.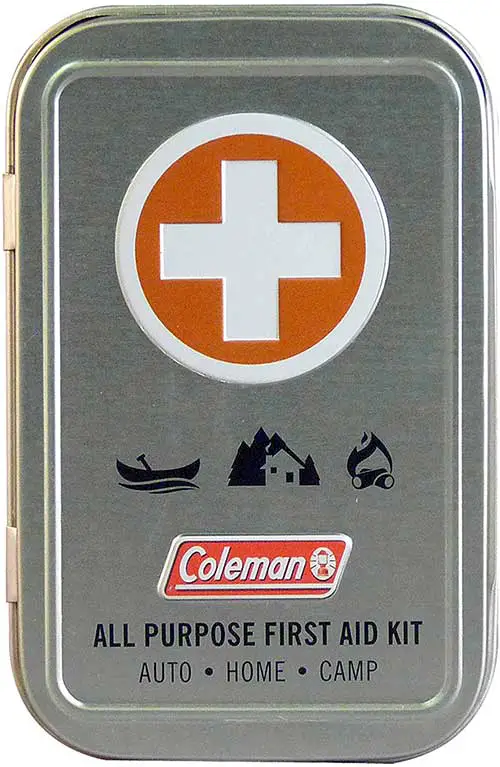 When it comes to shooting, hunters should be relaxed and free from stress. If you take a shot in a standing position, your muscles can stretch. That's why this ALPS Outdoor Stealth Hunting Blind Chair is a good choice for hunters. Its height is adjustable and its weight capacity is 275lbs. Moreover, it is a folded chair. YOu can carry it anywhere in your hunting bag easily. While sitting on this chair you can adjust your firearm and can take a shot at distant animals. It is also good if you want to relax from a long hunting journey.
During hunting, you can get stuck in any bad situation. But it's not with every hunter or not in all cases. So, a responsible hunter is well prepared to handle mishaps bravely. This emergency survival kit contains every essential tool that is required to get out of emergency situations. For example, it includes an emergency blanket, firestarter, compass, starter, flashlight, and a black box.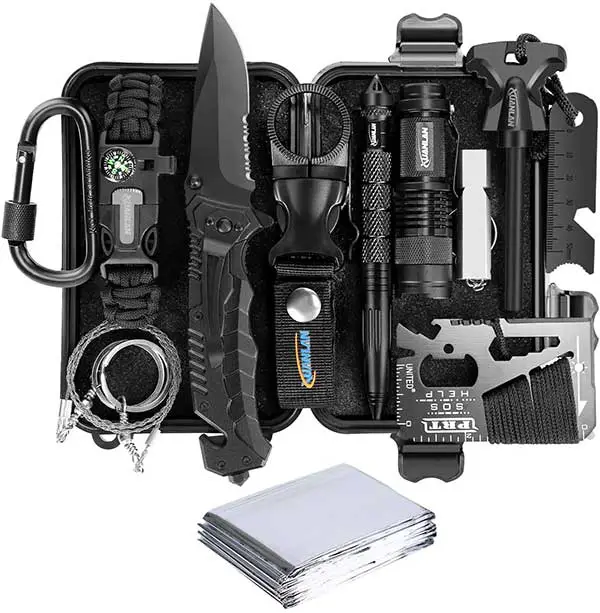 What I liked most about this kit is the thermal blanket. It is essential for preventing hypothermia as it retains 90% of body heat.
For a long hunting trip, a firestarter is an essential item. Hunters mostly like to make barbeque of the animals they hunt on hunting grounds. They love to treat their friends to their first hunts. If they have SOS pocket gear chainsaw plus firestarter they can enjoy delicious treats.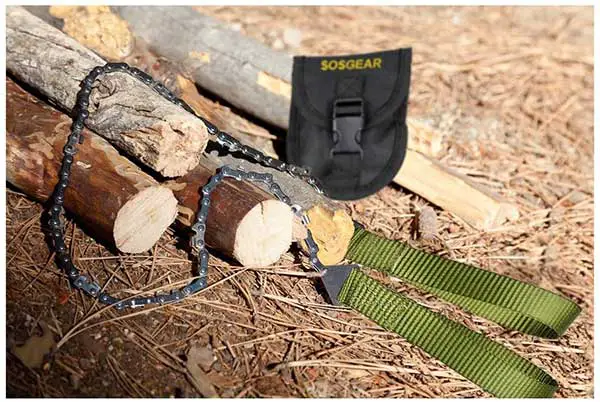 While hunting, the most challenging task is tracking the target animal. Modern hunters now get the help of technology to track animals in their habitat. They install a Camperk Trail camera on the tree near to hunting ground. This trail camera is an excellent device to help hunters in tracking game animals like deer, coyote, and pigs. Hunters install them near the bait station if they are going to spend a night or more on the hunting ground.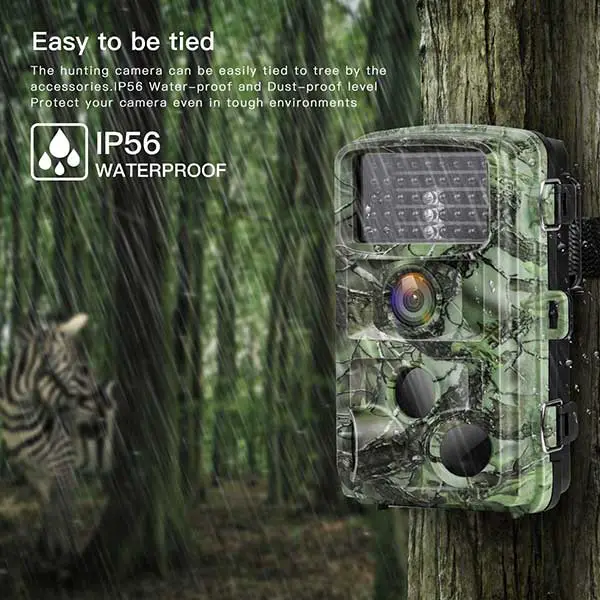 If you use a trail camera for scouting target animals, you must have a trail camera mounting strap with you. This Winghome Wildlife Trail Camera mounting strap is the best choice for hunters. It is made up of heavy-duty rust-free plastic. It holds the camera snugly along with the trees and releases it easily. Moreover, it is also helpful if you want to tie anything to trees.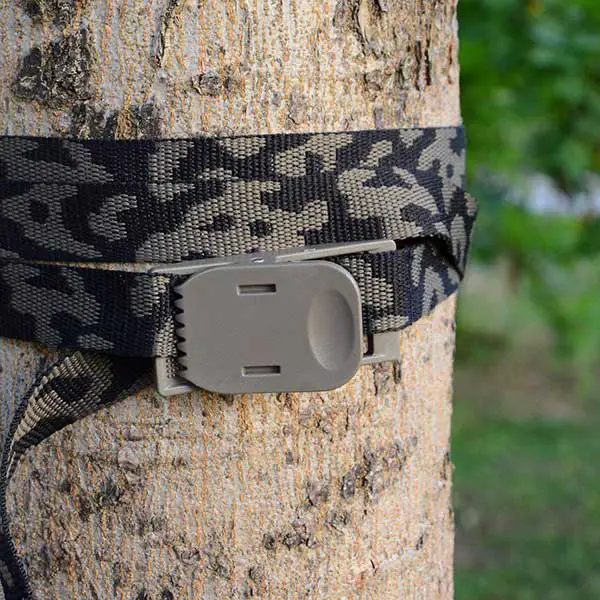 Here is our best pick gun cleaning kit case. For handgun or shotgun users, gun cleaning is a must to do the task. Hunting grounds are full of mud, dust, and sometimes puddles. When hunters pass through these wet areas they need to clean up their guns before taking shots. For this purpose, this gun cleaning kit is a blessing.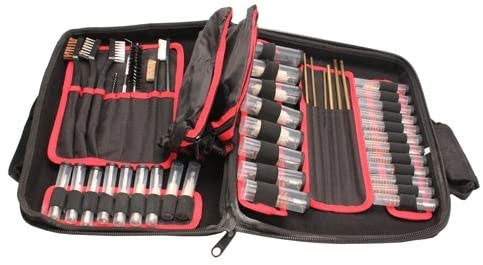 It includes lubricating oil, brass rods, and a silicone cleaning cloth. It is good for cleaning .22 and .30 caliber rifles, .38 caliber pistols, and 20 and 12 gauge shotguns. Moreover, it has booklets to help out hunters in the cleaning process.
Most hunters do camping and hunting side by side. For waterfowl hunting, they may have to spend a night or a day on the hunting ground. So, they should be well prepared to arrange a sleeping place for them. This Honest Outfitters Camping Hammock is the best deal. It comes with straps to fix with trees. It is comfortable and can support 500 pounds. It is a more comfortable resting solution than sleeping on the ground.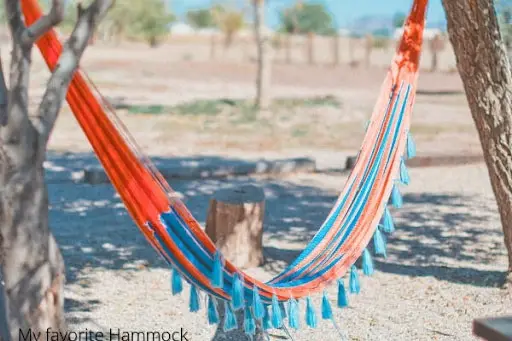 Ending Words
Ending up, I would say understanding hunting basic rules and techniques is a must for every hunter. It's up to their choice to adopt old techniques or get benefits from technology. Old snaring and trapping was an extremely cruel way to down animals. Thanks to technology, we enjoy legal hunting with less harm to animals. For buying different hunting products you can check other online hunting stores too.
Moreover, I would add that our list of accessories is by no means exhaustive. You can add what you want according to your budget and comfort zone. All the tips here are according to laws set by the wildlife department. It is the main responsibility of all hunters to take care of natural habitat as nature is the best homeland for many animals.
From safari to bird hunting, you can find whatever you need to know from here. If you don't like this book, we've alternate options for you. You can get these books from amazon.